Vrh E

Dátum narodenia/Date of Birth : 17. June 2017


| | |
| --- | --- |
| Mother: | IT* Dolls´n´Rags Belinda Ipnose |
| | (seal tortie bicolour) |
| Father: | ES* Malattodolls Tommy Hilfiger |
| | (blue mitted) |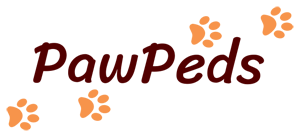 | | | | | | | |
| --- | --- | --- | --- | --- | --- | --- |
| Electra Carmen | mačka/ female | tortie bicolour | seal | sold | predané | |
| Ellise | mačka/ female | tortie bicolour | blue | sold | predané | |
| Eminem | kocúr/ male | bicolor | cream | sold | predané | |
Status mačiatok
voľné
= mačiatko je voľné
predbežná rezervácia
= mačiatko rezervované, zatiaľ nebola zložená záloha
zadané
= na mačiatko bola zložená záloha
predané
= mačiatko je v novom domove
vyhodnocovanie
= vyhodnocovanie pre chov
Status
- AVAILABLE:
The kitten is free and can be booked
- NOT AVAILABLE:
The kitten is being evaluated as Show or Breeder and is currently not possible to book the kitten
- OPTION:
the kitten has been requested and pending payment for booking
- RESERVED:
the down payment has been accepted and the kitten is booked
The different qualities of the kittens can be summarized in this way:
- PET:
they are kittens that have some defect in the marking and/or coloring them away from the breed standard and therefore can not participate in exhibitions and are not suitable for reproduction.
- BREEDER:
you define these when you get very close to the breed standard although some imprecision in marking, but considering a good bloodline and physical structure are suitable for reproduction, but not to the Show (only registered breeders).
- SHOW-NEUTER:
kittens are excellent and phenotypic characteristics adherents to the breed standard, may participate in exhibitions but are neutral (sterilized)
- SHOW-BREEDER:
are kittens with excellent phenotypic belonging to the breed standard and therefore suitable to participate in exhibitions and for breeding (only registered breeders).
WE GIVE KITTENS FOR BREEDING ONLY TO BREEDERS APPROVED AND REGISTERED WITH FELINE DISCLAIMED BY ASSOCIATIONS FIFe, TICA AND WCF.